The second step, in children tennis (2011)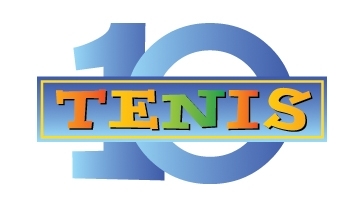 Tenis10 managed, in its second year of promoting tennis as a fun, entertaining and character building experience for children between 4 and 10 years, to transform the entire country in a huge playground, with over 90 competitions organized in sport clubs throughout Romania. Whether discovering, progressing or winning in the three colorful levels of skill (Red, Orange and Green), more than 1500 kiddies explored the joyful competitiveness of the game, smartly scheming their way to the (mini)net, inventing surprising tactics and making best friends all the way. The best of them were also honored with awards by the Tenis Partener magazine.
2011 also offered a tennis learning opportunity for children who are just starting to find out how to toy with the racquet, or who are taking their first steps on court, within a new campaign called "Discover tennis!", which includes free tennis lessons, taught by professional coaches.
Top Romanian tennis players, such as Irina Begu, Simona Halep and Alexandra Dulgheru were by the little champions' side through this enchanting journey, mentoring and supporting them with stories from their own sporting childhood in the beginning of some of the most important competitions. The most valuable of advices was given by them all: Don't forget it's just a game, so play on!