Discover new horizons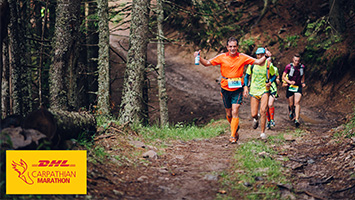 The DHL Carpathian Marathon/RUNFEST, powered by MPG stands out through its unique scenery, diverse participation options for both intermediate and advanced runners, a strong charitable focus, great ambassadors promoting the event and a focus on attracting runners from the corporate community.

Due to reach its 11th edition in 2020, the event is tailored to offer participants the means to discover the outstanding beauty of the Carpathian mountains. Attracting both competitive and enthusiast runners, the DHL Carpathian Marathon is the premier mountain running event in Romania.

It has been a privilege to have contributed to the development and rise of the event as an example of how CSR and sport events can thrive together, impacting a specific group of people (Paralympic athletes) but also the society at large.