Kids bring change to tennis (2012)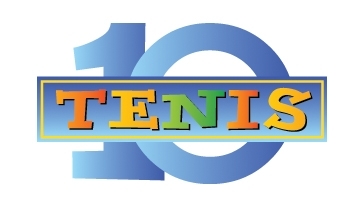 In 2012, the International Tennis Federation officially proclaimed that: "Change is coming to tennis and children are leading the way", thus supporting the importance of adjusting the game and equipment, as considered proper for each age group.
In Romania, Tenis10 is entering its third year of making tennis an enjoyable and captivating process of learning and developing, mentally and physically, for the youngest players on the field, by using slow and lower bouncing balls (now mandatory in all competitions for 10-and-under), smaller racquets and adjustable courts.
In the first month of spring, a new campaign emerged: "Mom took me to tennis" meant to encourage parents to provide their children with the joy of their first (free) tennis lessons, and also to create a stronger bond with their juniors, through the exhilarating emotions of sharing a first-time tennis experience.
Apart from the special campaigns, 150 tournaments are scheduled to take place all around the year, but also inspiring encounters with the most important professional tennis players, cherished awards, playful and exciting articles in the four forthcoming issues of Tenis10 magazine and great many surprises await the little ones, who own the Tenis10 passport, in the spring-fall season and in the Winter Series of 2012.