Rediscover the true nature of MTB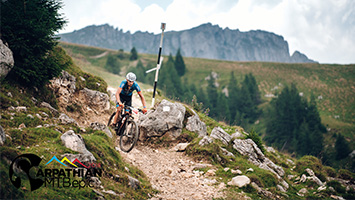 No compromises at Carpathian MTB Epic (www.carpathinmtb.ro), a unique cycling event due to its 4-stage format, outstanding scenery, very special atmosphere all along the route and in the Start/Finish area, Live coverage and TV broadcast and international participation.

Characterized by riders as `one of the toughest stage races on Earth` and benefiting from the presence of some of the best MTB Elite cyclists from over 20 countries, Carpathian MTB Epic is the premier mountain bike competition in Romania and one of the top races in the world - www.carpathinmtb.ro.

We are happy to have been a part of the development and implementation of the event, working at all levels with a dedicated team of professionals to deliver an experience which has changed perceptions, attitudes toward Romania and has provided a glimpse of what true MTB can be.